PROFESSIONAL FARM MACHINERY SERVICING
The Wiesners experience goes well beyond the purchase of a new or used piece of equipment. We guarantee professional service, when and where you need it.
The Wiesners team offer servicing and repairs in one of our fully equipped workshops or one of our certified technicians will come to you. We have specialized service vehicles equipped with the tools and technology to ensure all repairs are completed with minimum downtime.
We recommend regular servicing on all your machinery to ensure it is always performing to the highest standard.
During the busy time of the year, we know you are working round-the-clock, and breakdowns can happen at any time. That is why we offer After-Hours Service to help keep your machines running and your operation productive. Our qualified service technicians are on-call 24/7.
From the moment your equipment hits the soil to the last harvest of the year, our staff is ready to help you be more efficient in all areas of your business. Together, we can make your experience a success.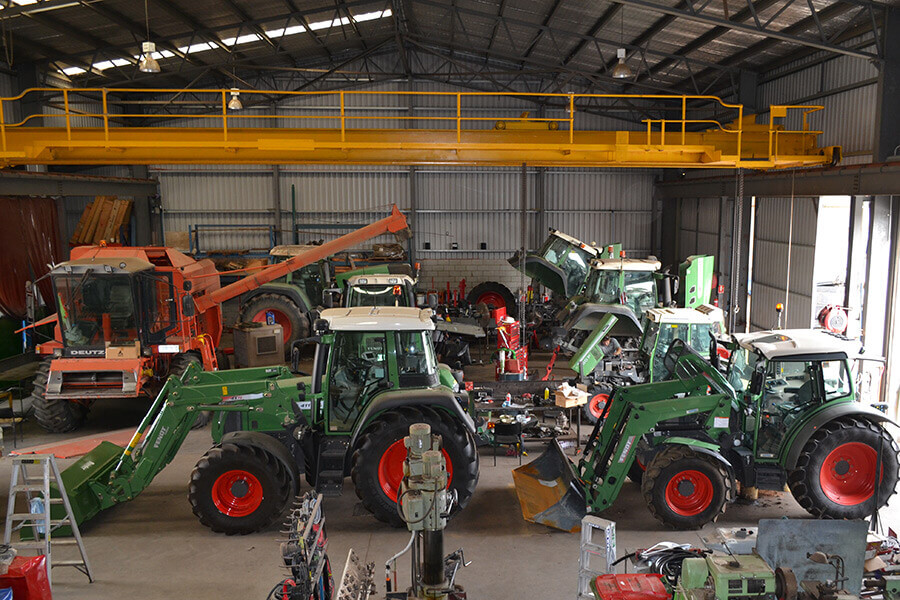 OUR SERVICES

INCLUDE
All on farm repairs and service to tractor, combine harvester, seeder, spreader and spray equipment.
Harvester Pre and Post Season Inspections.
Sprayer Pre and Post season Inspection
Seeding Equipment Preseason Inspection
General Machinery Repairs and Service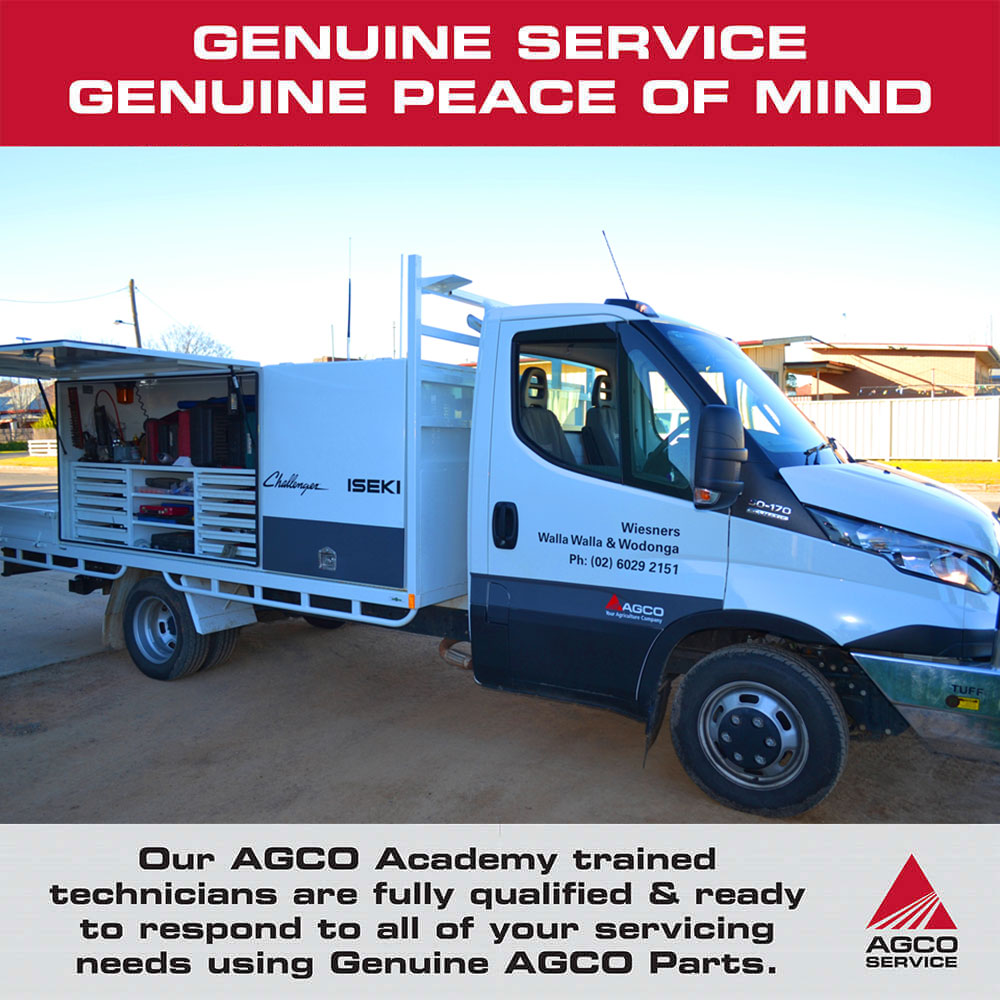 MEET OUR TEAMS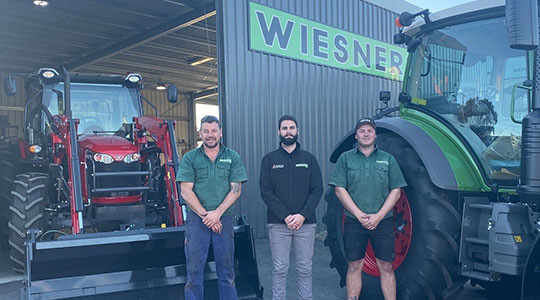 THE WODONGA TEAM
Brad, Codie, Luke
Call us P: (02) 6024 6444
After Hours M: 0491 229 200
*Call out fees will apply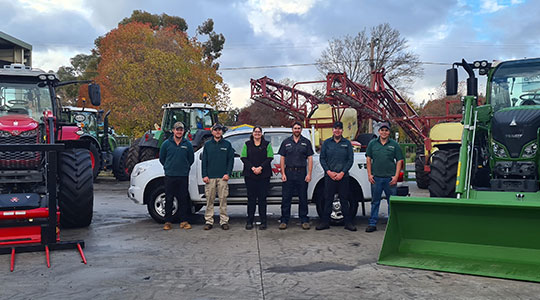 THE WALLA WALLA TEAM
David, Kylie, Campbell, James, Lewis, David
Call us P: (02) 6029 2151
After Hours M: 0438 229 249
*Call out fees will apply